Duplicate File Finder Plus Free License Key Unlimited Giveaway
Now a days, people say their system hard disc size in Tera Bytes (TB). But are you utilizing the space well ? With such large hard discs, it is quite natural to forget files we already have a download a duplicate movie or software. Duplicate File Finder Plus helps you find and delete duplicate audio, video, image, application, compressed and software set up files with extreme ease. You can retain what you want and deleted selected files as well. It is a must have tool in everybody PC.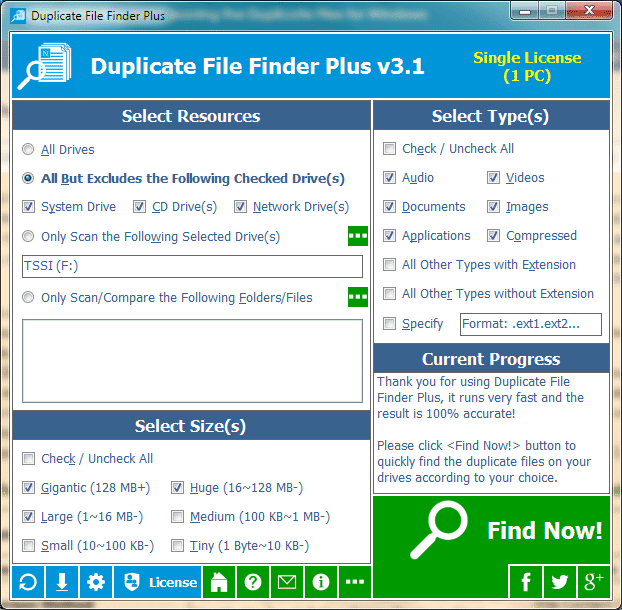 How to get a free license key for Duplicate File Finder Plus 3.0 ?
1. Go to Giveaway Page .
2. Click on link Download Duplicate File Finder Plus 3.0 now.
3. You can now download a zip package with all that you need to get a free copy.